Wolves new boy still wants to turn out for Lillestrom
Last Updated: June 22, 2012 2:01pm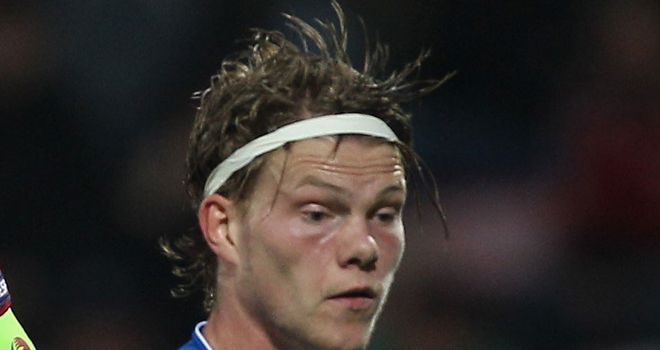 Bjorn Sigurdarson: Striker is joining Wolves next month but still wants to play for Lillestrom
Bjorn Sigurdarson is prepared to risk scuppering a proposed move to Wolves by continuing to turn out for Lillestrom.
The 21-year-old has agreed a £2.4million transfer to Molineux but will not officially complete a switch to England until the middle of July.
That has left him free to continue turning out for his current employers and, while his representative Jerry de Koning has called on the promising striker to take a break, those pleas have fallen on deaf ears.
Lillestrom have taken out insurance in the event that Sigurdarson picks up a knock, and he is determined to play as many games as possible.
Desire
"I look forward to carrying on playing," said Sigurdarson, who is due to complete his move on 13th July. "Jerry thought it would be best if I didn't play, since it's a big contract in Wolverhampton.
"Money doesn't mean so much to me. It's the desire to play in a bigger league that's most important to me. But I know the games mean a lot to LSK.
"The desire to play for LSK was so great that after training on Tuesday, I reported on Wednesday ready to play against Kisa.
"I don't think about doing any damage at all. It's not possible to run around and fear injury.
"I have no problem playing the games. I love to play football. I'm going to give everything for the LSK in the games I play."