Portuguese footballing legend to leave hospital on Thursday
Last Updated: June 25, 2012 4:50pm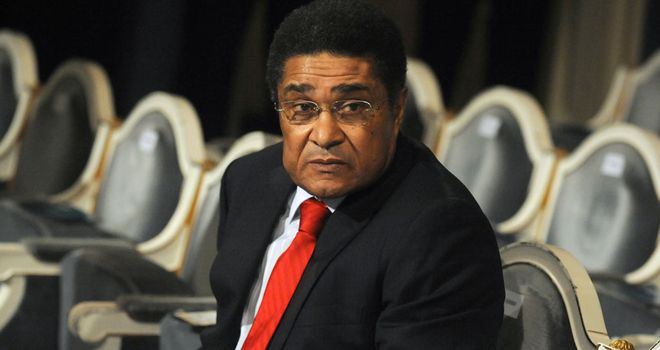 Eusebio: Has been treated for high blood pressure
Portugal legend and 1965 Ballon d'Or winner Eusebio is expected to be discharged from hospital on Thursday.
The 70-year-old was admitted to the medical facilities in Poland on Saturday and has been treated for high blood pressure.
It had previously been indicated Eusebio, who helped Portugal to the semi-finals of the 1966 World Cup,
could have left hospital earlier this week.
But Portugal national team doctor Henrique Jones has said: "He will rest for a couple of extra days and probably be allowed out Thursday.
"Although his state of health would allow him to leave hospital, it has been decided he will be taken out by hospital plane. It's just an understandable precaution."
It is the fourth time this year Eusebio has been hospitalised and this time he has undergone several tests, including an electrocardiogram.
Portugal are set to play defending European champions and Iberian rivals Spain in their Euro 2012 semi-final in Donetsk in Ukraine on Wednesday.