Italian keeper says Premier League needs more home-grown talent
By Rebecca Stephenson. Last Updated: June 30, 2012 6:04pm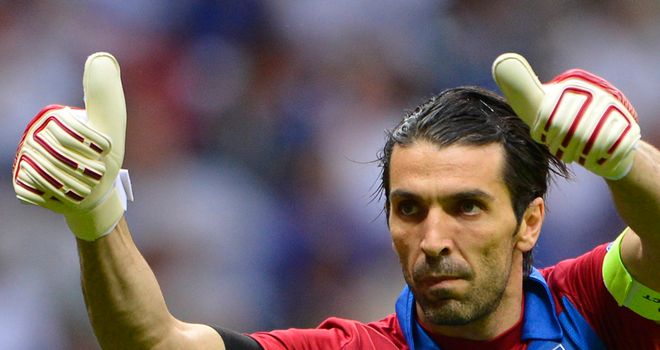 Gianluigi Buffon: Italy goalkeeper says Premier League needs more English players
Gianluigi Buffon thinks the Premier League needs to cut down on foreign players if the England team is to be successful at major tournaments.
The Italy goalkeeper thinks that the top English clubs' constant desire to have the best players in the game is stunting the progress of the country's youngsters, meaning they're not playing enough top level football.
And whilst Buffon believes that England have the best league in the world in terms of quality and entertainment, he thinks sacrifices may have to be made.
The 34-year-old said: "The league in England is no longer very faithful to what the national side needs.
"The money that's in the game means they can go and buy anyone from all over Europe or the world.
Globalisation
"With this footballing globalisation, it's very difficult. You struggle to have players from your own country playing in the top league."
But despite the problems, Buffon saw some encouraging signs from Roy Hodgson's side, as Italy ended their tournament on penalties in the quarter-finals.
"The England national side has its own strengths and they're a lot more physical than other sides," he continued.
"But England aren't very lucky. They've lost on penalties in the last five or six times.
"So the margins between winning and losing are very thin indeed."