Arsenal defender deemed too great a risk to play for Brazil
By Paulo Freitas. Last Updated: June 24, 2012 5:44pm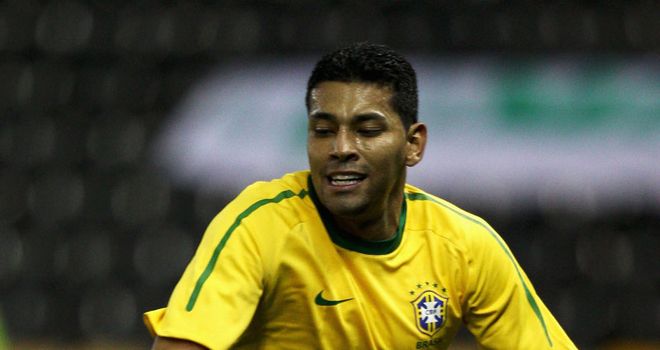 Andre Santos: Arsenal full-back's absence from the national team explained by coach
Brazil manager Mano Menezes has revealed Arsenal defender Andre Santos' omission from the national team is due to his 'tactical naivety'.
The 29-year-old has not represented his country since last summer's Copa America and his absence shows no sign of abating.
Menezes managed the left-back for one season at Corinthians and recalls the difficulties he had reigning in the attacking tendencies of the defender.
"The issue surrounding Andre Santos is a tactical one," Menezes told ESPN Brazil.
"He made my remaining hair become grey when we were at Corinthians. Why? Because he is tactically irresponsible.
"We can't afford that kind of tactical risk in the national team."