Hull boss has almost finished recruiting his backroom staff
Last Updated: June 26, 2012 5:09pm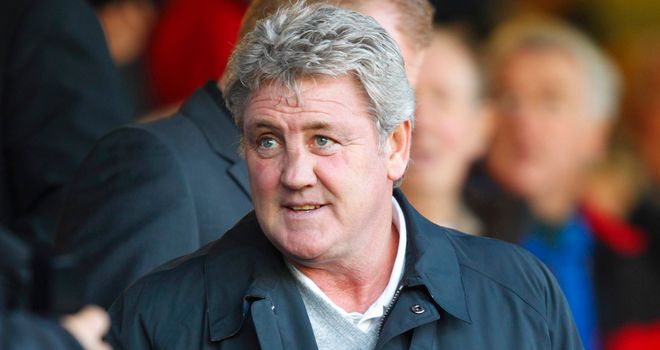 Steve Bruce: The new Hull City boss says he has settled in quickly
Steve Bruce admits he is counting down the days until he can put the Hull City players through their paces on the training ground.
Bruce took over from Nick Barmby
during the summer and has been putting the finishing touches to his pre-season plans.
And with these now in place Bruce says he concentrating on getting in the right back room staff to help him launch his assault on the Championship this season.
"I'm settling in well and it hasn't been too difficult," Bruce told the club's official website. "The last couple of weeks have mainly been about getting a backroom team in place and we're progressing nicely on that front.
"Hopefully in the next two or three days that should all fall into place and we can then all look forward to next week when we get started down at the training ground.
"I'm certainly looking forward to Monday and the start of pre-season and the staff will be too. Hopefully the players are also looking forward to it and it's a very important time."
Hull start their campaign against Brighton and Bruce says he breathed a sigh of relief at getting a home draw for his first game in charge.
"It's always nice to start off the league season with a home game and we've got that with the Championship opener against Brighton," he continued.
"It would be lovely to start off with a win, but make no mistake about it, when you look at the fixture list you realise just what a tough and exciting league it's going to be.
"It will be a fantastic challenge and again, we can't wait to get started."