Glick not yet worrying about deal going to a tribunal
Last Updated: June 24, 2012 7:17pm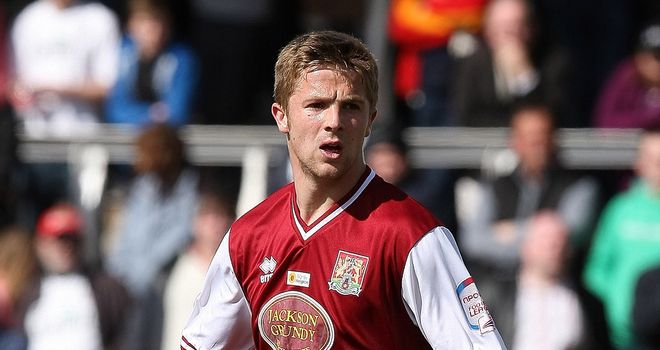 Michael Jacobs: Derby County remain optimistic of signing the Northampton Town winger
Derby County remain optimistic of being able to win the race to sign winger Michael Jacobs from Northampton Town.
Jacobs is due to be out of contract at Northampton
and the League Two outfit have insisted the respective clubs' valuations of the 20-year-old are a 'million miles away'.
If a fee cannot be agreed, the matter would be settled by a tribunal, although Northampton have suggested that several other clubs are keen on Jacobs.
The likes of Blackpool,
Ipswich and Watford
have previously been linked with bids, but Derby chief executive Tom Glick is hopeful that Jacobs will arrive at Pride Park.
"He continues to be a player we are interested in and if we could bring Michael to Derby, that would be great and we're certainly hopeful that we can achieve that," said Glick in the Derby Evening Telegraph.
"We feel we have the situation under control and we're optimistic about our ability to reach a positive conclusion.
"We're in touch with Northampton, yes, and we'll just have to wait and see how things evolve.
"It's too early to talk about anything like a tribunal at this stage."