Defender wishes Bristol City well
By Chris Galea. Last Updated: June 25, 2012 3:38pm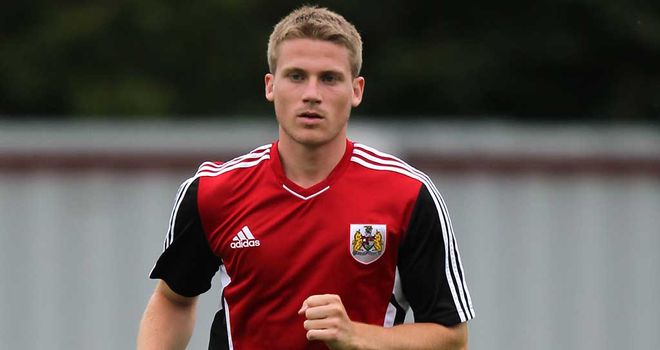 Christian Ribeiro: Parted with Bristol City on good terms
Former Bristol City defender Christian Ribeiro insists that his departure from the club this summer has been on good terms.
The Wales international left Ashton Gate after 11 years at the club, coming through the ranks and making 17 first-team appearances.
The 22-year-old is currently looking for a new club, with League One poised to be his destination, but he told Sky Sports that he hopes the Robins can transform last season's relegation struggle into a promotion push this season.
"I expected it because it has been a frustrating couple of years for me at the club, with injuries hampering me, but this year I have been fully fit and felt unfairly treated," he said.
"It was good to get a clean break from Bristol City
and now I can start afresh elsewhere.
Free transfer
"The fact that they gave me a free transfer was good because it means that things are a lot simpler for new clubs to look at taking me on.
"If you look at the top 10 this year there are a lot of clubs in there that Bristol City should really be competing with, so there's no reason why we can 't turn it round next season.
"Sometimes in football you just have a bad season, with injuries at bad times and a lack of confidence for whatever reason.
"Big clubs have been relegated for less than what we've gone through this year, so hopefully for Bristol City's sake next year will be a more positive one.
"A good start is essential really because we've had sluggish starts for the past two seasons and that just left us chasing after things after that."