I have a real taste for playing in the UK, admits Milan forward
Last Updated: June 26, 2012 4:28pm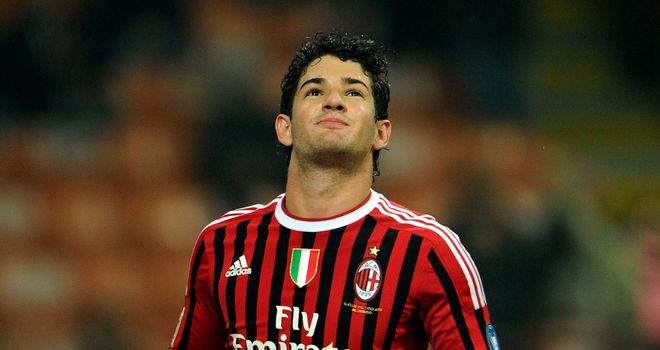 Alexandre Pato: Milan forward admits he has a taste for playing in England
AC Milan forward Alexandre Pato appears to be eyeing a move to English football when his contract with the Rossoneri ends in 2014.
Pato
is in London ahead of the Olympics where he will be going for gold with Brazil next month.
And the 22-year-old admits he has a real taste for playing in England, even if his focus for now is on repaying Milan after an injury-hit campaign.
"I love English football. I have friends who play for Chelsea,
Liverpool
and Manchester United,
" said Pato.
"At the moment I have a real taste for playing in the UK, being in London with one month to go before the Olympics.
"My priority is to finish my contract in Milan. I have a lot to thank them for and my focus is to continue doing what I do, to bring joy to the fans in Milan and continue my contract until 2014.
"And then afterwards, who knows?"
Pato knows Chelsea defender David Luiz as he is a team-mate in the Brazil national team and admits he was surprised by the Blues' UEFA Champions League success.
"I talk to David Luiz and I didn't really believe Chelsea would win it," added Pato. "But they have a tight group and they succeeded in doing what the greats want to do and win."