Whyte purchase and subsequent management under investigation
Last Updated: June 25, 2012 2:55pm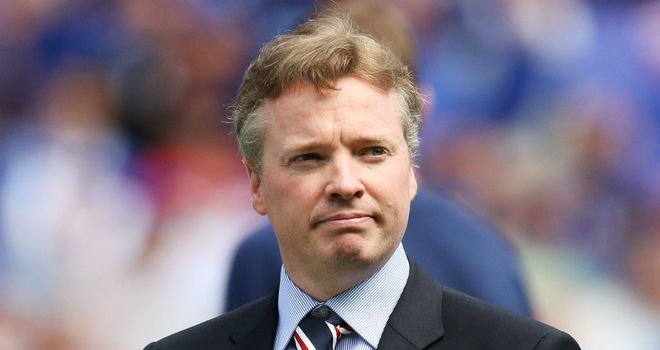 Craig Whyte: Facing a criminal investigation into his acquisition and management of Rangers
Strathclyde Police are to launch an investigation into Craig Whyte's purchase of Rangers in May last year.
The Glasgow club was bought by Whyte in 2011 before going into administration in February.
The Crown Office has instructed Strathclyde Police on Monday to conduct a criminal investigation into not only the acquisition of Rangers
but also Whyte's subsequent financial management of the club.
It has revealed the investigation into "alleged criminality" follows a preliminary police examination of information passed to it in February this year by the club administrators.
The Crown Office added that the Procurator Fiscal for the West of Scotland will liaise with Strathclyde Police on the investigation.
A statement read: "The Procurator Fiscal for the West of Scotland will now work with Strathclyde Police to fully investigate the acquisition and financial management of Rangers Football Club and any related reports of alleged criminality during that process."