Former Doncaster defender is keen to impress for his new club
Last Updated: June 24, 2012 6:21pm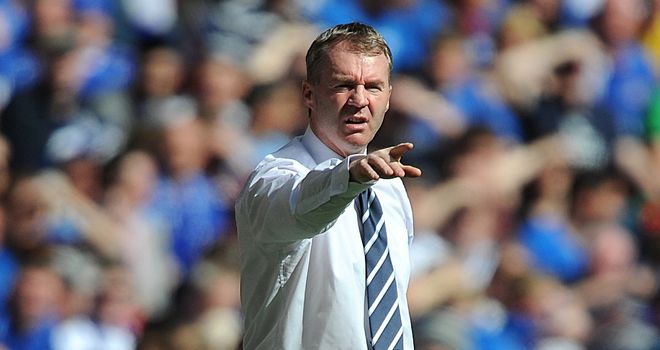 John Sheridan: Chesterfield manager shaping his vision for the new season
Chesterfield's new signing Sam Hird has revealed he was lured to the club after manager John Sheridan told him he would be central to his plans next season.
The 24-year-old passed his medical and completed the switch having agreed to the transfer in principle earlier this month.
Hird was out of contract after his deal with boyhood club Doncaster Rovers expired this summer.
However, he is excited at the challenge of playing for the Spireites after his manager outlined he will have a major role next term.
Insight
"It's obviously positive when a manager says that especially when you come somewhere and the manager makes you feel as wanted as he does it gives you a big insight into what he wants to do with the football club," Hird told the club's official website.
"He really wants to do well and so do I and I'm sure that everybody else does.
"It's a good fit and I'm sure that everybody will be pushing now to make sure that we have a good season."