Gers chief does not consider players to be free to find new clubs
Last Updated: June 24, 2012 6:31pm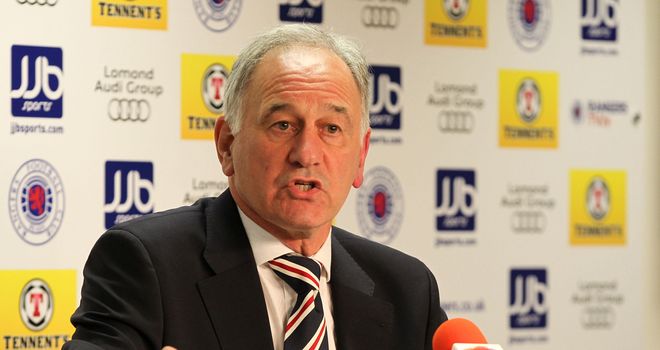 Charles Green: Rangers chief executive has reiterated his warning regarding legal action
Rangers chief executive Charles Green has again warned he is prepared to take legal action against any players who refuse to transfer their contracts to his new company and any clubs who attempt to sign those players.
Steven Naismith
and Steven Whittaker
have become the latest players to confirm that they do not want their contracts transferred to newco Rangers.
The Scotland duo are not planning to report back for pre-season training this week and consider themselves to be free to find new clubs for next season.
Green responded by reiterating previous warnings that he will challenge any attempts by players to walk away from his club for nothing.
He said in a statement: "It is a great pity that certain players have chosen this time to attempt to tear up their contracts and walk away from the club.
"The club is facing massive challenges in terms of its league status and the last thing the fans want to see is a dispute between the club and players.
"However, it appears that is the route several players are choosing. I can assure those players and clubs who may be interested in signing them that Rangers will seek damages for breach of contract and for inducement to break contracts."