Houston defender keen on move to the Premier League
Last Updated: June 24, 2012 6:08pm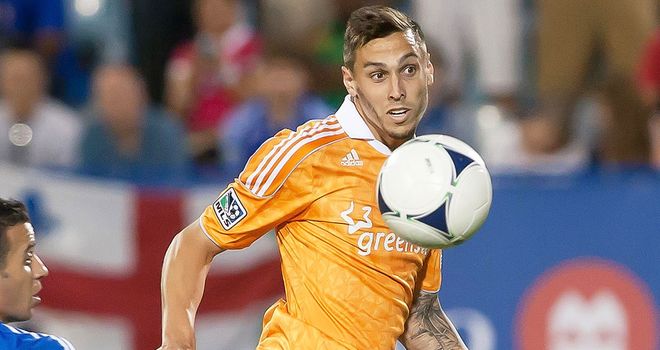 Geoff Cameron: Houston Dynamo is reportedly attracting interest from Stoke City
Houston Dynamo chairman Chris Canetti claims Stoke City have shown an interest in signing USA international defender Geoff Cameron.
Cameron, who can also play in midfield, has also been linked with Stoke's Premier League rivals Everton and Bundesliga side Schalke.
The 26-year-old is in his fifth season with Houston and Canetti is waiting to see whether the Potters will follow up with a firm bid for Cameron.
"I would say some dialogue has opened up in terms of what it might take to get it done," Canetti told theHouston Chronicle.
"They haven't made an official offer. I don't know how serious they are or if they're just kicking the tires. Right now there's just initial dialogue that's starting up."
Cameron would be prepared to move to the Premier League after admitting he has always wanted to play in England.
He said: "I wouldn't mind England. I've always wanted to play there. I'm not going to be picky.
"I would love England. I think just overall the soccer there and the fan experience and just everything in general would be great."