Former Preston boss has developed into one of the game's best
Last Updated: June 26, 2012 5:01pm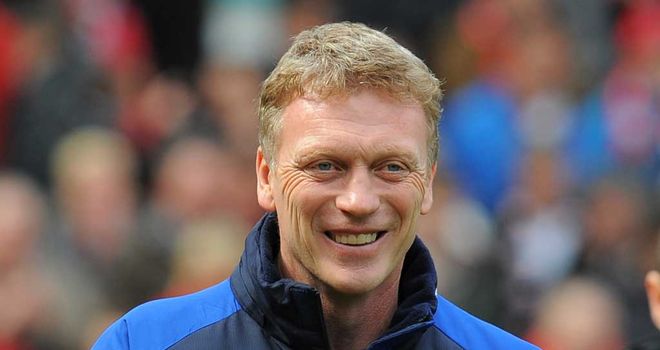 David Moyes: Everton manager looks forward to a new rivalry with Brendan Rodgers
David Moyes has drawn parallels between his arrival at Everton a decade ago and the appointment of Brendan Rodgers at Liverpool this summer.
Rather than going for a marquee name to replace the outgoing Kenny Dalglish, the five-time European Cup winners opted to give Rodgers a chance.
Last season his Swansea team captivated the Premier League with their version of tiki-taka football.
At 39, Rodgers is just one year older than Moyes was when he arrived on the blue half of Merseyside from Preston.
He has since gone on to enjoy 10 years at Goodison Park during which time he has locked horns with four different managers at Anfield.
And as he prepares to battle his latest adversary, he cannot help but identify the similarities between the two.
Inexperienced
"When I took over at Everton I was certainly young and inexperienced as far as the Premier League went," he told the club's official website.
"The managers I was facing at Liverpool have been incredibly experienced - European champions and top, top managers.
"And the new manager at Liverpool is a top manager as well - but young now - and probably in his own way a little inexperienced a bit like I was when I started at Everton.
"But Brendan did a great job at Swansea and more than deserves his chance at the top end."