Scotland striker believes more information on investors is needed
Last Updated: June 24, 2012 6:59pm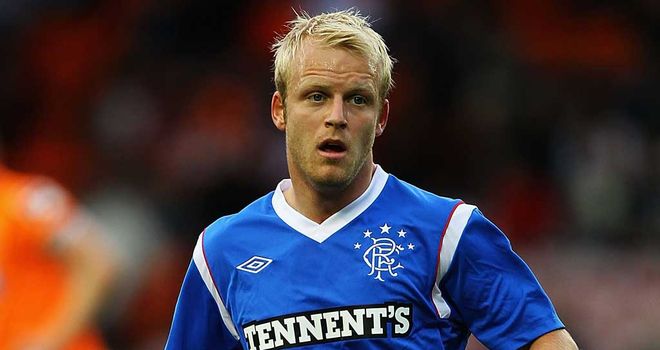 Steven Naismith: Rangers striker opts not to transfer his contract to newco Rangers
Rangers' Steven Naismith has blamed the uncertainty engulfing the club for his decision not to transfer his contract to newco Rangers.
The Scotland international believes his career would suffer if the Ibrox giants lose their Scottish Premier League status and, along with team-mate Steven Whittaker,
he has announced he will not be reporting for training this week.
Naismith
now considers himself a free agent but the Gers are warning he could face legal action if he joins another club.
A meeting with all 12 SPL clubs will be held on July 4th when they will vote on whether the new company should be accepted into the league.
Uncertainty
For the former Kilmarnock
forward, the lack of clarity around the future of the club has helped make his mind up.
"The reason for the decision I've made is, at this moment in my career, the uncertainty of what division the new company will be playing in," he said.
"There's too much uncertainty there for me at this stage in my career to be waiting around to see where that is.
"I would hope to be playing at the highest level possible.
"I feel as though I would be getting held back if I was to move down divisions in Scotland to play."
Naismith also pointed to a lack of communication between the new owner Charles Green and the players, and a shortage of information on the investors in his consortium, as another reason for his decision.
"The first bit of contact I had was on Thursday when I got an email and then my representatives met him on Friday," he added.
"Part of the reason is that I can't transfer over to a new company when I've never met the person involved with it."