Green expected to provide newco details by this weekend
Last Updated: June 26, 2012 8:31pm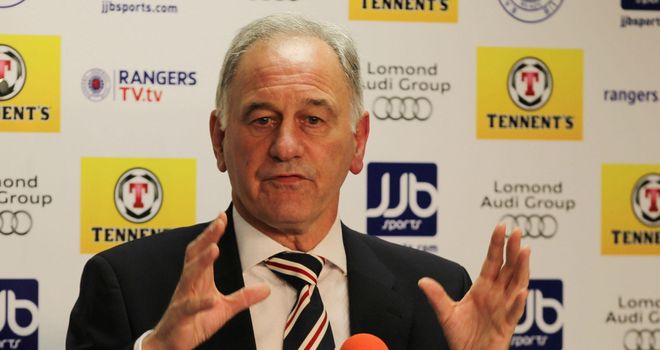 Charles Green: Has submitted a letter of application to the SFA over newco
The Scottish Football Association are awaiting information from Charles Green to support his newco club's application for membership of the governing body.
Green submitted a letter of application to the SFA last Friday but the SFA need formal documents relating to his Sevco consortium, requirements for fit and proper officials, and plans for his newcoRangers.
It was agreed that Green, whose group purchased the business and assets of Rangers for £5.5million, would provide the details before this weekend.
The transfer of the SFA membership from soon-to-be-liquidated Rangers to Green's newco could take place at the same time as a decision is made over which league the club will play in.
It is understood that no hearing over Rangers' disrepute charge will be scheduled amid the current uncertainty.
Rangers successfully overturned a transfer embargo in the Court of Session and the issue was due to return to the SFA's appeals stage before the club was consigned to liquidation.