Last Updated: June 22, 2012 2:24pm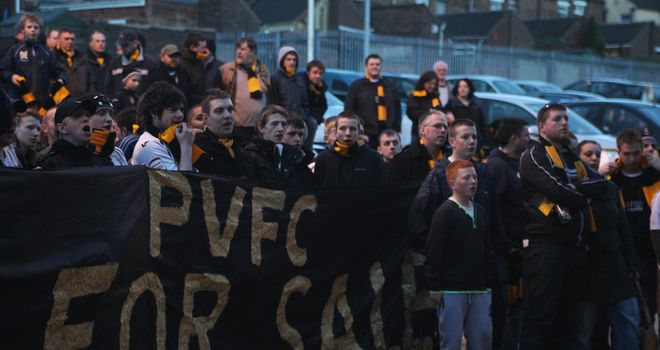 Vale: Takeover still happening
Keith Ryder has cooled speculation surrounding Port Vale's future, insisting insists his proposed takeover is not going to collapse.
It had been hoped the Football League would ratify Ryder's bid to buy the League Two club last month. His second attempt to pass the fit and proper persons test is due to be considered shortly, although precisely when is unclear.
The Lancashire businessman has admitted there are new delays regarding his bid, but still hopes to conclude the deal before the end of the month.
"Deals of this magnitude will have the occasional stumbling block, but talk of the takeover collapsing is wholly incorrect," said Ryder in a statement. "We are working towards completion and I'm hopeful it will happen sooner rather than later. We are working towards a completion date of June 30 and that hasn't changed.
"Ideally we would have always wanted the deal to be completed as early as possible and I was hopeful it would have gone through this week. But when you are working with external partners, this isn't always possible.
"The Football League is awaiting a copy of the contract, which has been held up by details of a covenant agreement between the club and Stoke-on-Trent City Council, and by the solicitors acting for various parties."