UEFA chief hails the quality of football at Euro 2012
Last Updated: June 18, 2012 5:43pm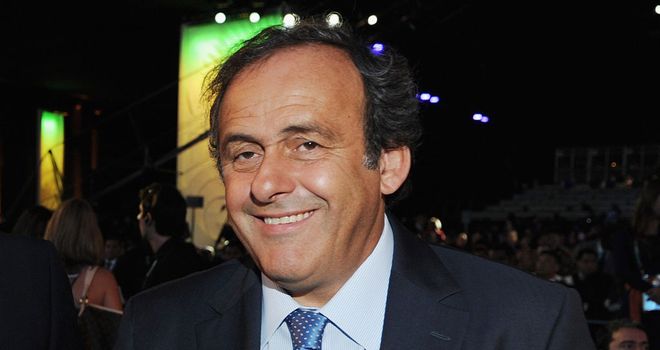 Michel Platini: UEFA president happy with the impact of his five matchday officials
UEFA president Michel Platini believes the use of five match officials at Euro 2012 has improved the quality of football.
An extra official has been placed behind each goal to monitor if the ball crosses the line in a bid to cut out the controversy around disallowed goals.
So far during Euro 2012 there have been no goalless draws and Platini feels the increased number of match officials has been a contributing factor.
"How is it that you're seeing more goals scored in these Championships? I think you know the answer: five officials makes things easier," he said.
Uniformity
"With extra officials you're aware of more things: the fear of getting caught is there. There's no more shirt-pulling, players know that the referee is there and they commit fouls all the time."
With the officials working in unison, the UEFA chief is of the opinion it has led to an improved quality of refereeing and football.
He added: "With five, officials see everything. They don't take decisions without being fully aware.
"There's also a uniformity of refereeing, for example, they don't call unintentional handballs. That uniformity has led to more flowing football."