Bristol City ask for applications for voluntary redundancy
Last Updated: June 18, 2012 6:00pm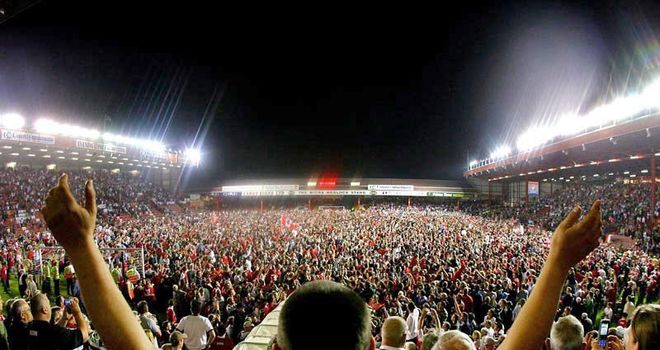 Bristol City: Championship clubs undertaking staff cuts to secure future
Bristol City say they will significantly reduce their workforce in an attempt to secure the financial future of the club.
The Robins, who narrowly avoided relegation to League One last season, are asking staff to take voluntary redundancy and they will keep on only essential roles.
This could only be the start of the staff cuts as the club admit that they will review other jobs in the coming months.
A club statement said: "Employees of the company have been informed that a consultation on the future staffing needs will now be taking place and that this will involve some posts across the business becoming redundant.
Straightforward
"It is the wish of everyone at Ashton Gate Ltd to make this process as straightforward as possible. As such the company is inviting applications for any voluntary redundancies in the first instance.
"It is anticipated that following this stage, further posts will be under review.
"The restructuring is part of the group's on-going commitment to the future of Bristol City Football Club, shareholders and fans.
"As part of this responsibility, the group will also work towards aligning the finances to the incoming Football League's Financial Fair Play framework."