By Soriebah Kajue. Last Updated: June 20, 2012 1:54pm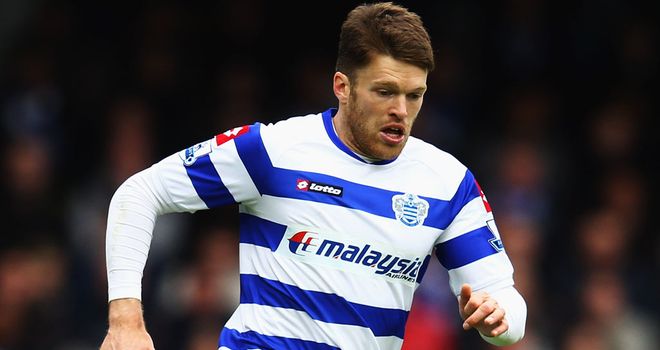 Jamie Mackie: Queens Park Rangers forward is excited about the new season ahead
Scotland international still has regrets over final day loss to City
Jamie Mackie has praise the financial input from Queens Park Rangers' owners and insists it underlines their growth as a Premier League club.
The Hoops finished a point above the relegation zone last season despite being beaten 3-2 by Manchester City in a frenetic encounter on the final day of the season.
Rangers manager Mark Hughes vowed his side would never be in that position again and has redoubled his efforts to build a squad better equipped to handle the rigours of the top-flight.
Andy Johnson and Ryan Nelsen have already been signed, while experienced full-back Clint Hill was handed a new one-year contract, which are deals that Mackie believes outline the ambition of the club.
Exciting
"With the backing that the chairman and owners are willing to put in, and have put in already, I feel that the club is going to go on from strength to strength from here," he told Sky Sports News.
"It's exciting times; we've already made a few signings which is quite early, and good for the lads who are coming in."
The Scotland international is currently bracing himself for pre-season training but is still perturbed about the manner in which they were defeated at the Etihad Stadium.
Rangers were winning 2-1 with just 24 minutes to go before they were undone by two stoppage-time strikes which ultimately handed City the title.
Gutted
It merely served to add to an afternoon of high drama as Manchester United thought they had claimed the title after beating Sunderland, only for City to produce their historic moment.
"I'm still a little bit gutted and I think a few of the boys are that we actually didn't get anything," added Mackie of that final game.
"We probably should have seen the game out, however the main thing with us is that we stayed up and kick on this year.
"Yes, it was an exciting game, but depending on who you support some people were happy and some people weren't.
"However, we have to be selfish and luckily enough at the end of it we stayed up."