Arsenal boss says loss for either nation would be a major blow
Last Updated: June 11, 2012 11:54am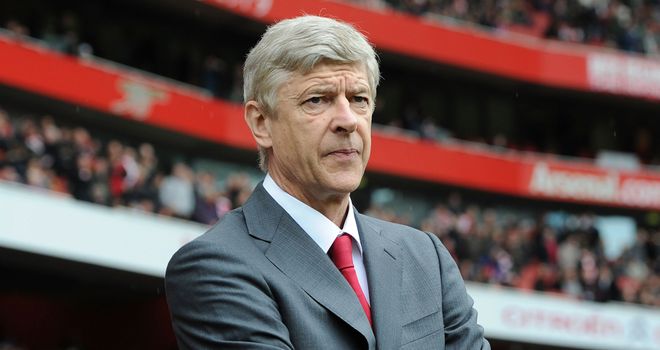 Arsene Wenger: Says first game at Euro 2012 is key for France and England
Sky Bet
England and Over 2.5 Goals in match's Next Match

Euro 2012 Team to Progress Furthest

£10 Free Bet
Arsene Wenger insists neither England or France can afford to lose the opening game of their Euro 2012 campaigns.
Wenger is backing new England boss Roy Hodgson
to be a success with the Three Lions,
feeling his previous international experience could be key.
But he admits as the two sides clash in Donetsk on Monday, neither can afford a defeat.
"The opening game is England against France and you would say that is a game you cannot afford to lose," he told Arsenal's
official website
.
Pressure
"Why? Not so much that you cannot come back but that the pressure inside the country becomes tremendous straight away.
"It can work in their favour [having a new manager] a little bit like it worked for Denmark [who won Euro 1992].
"I believe they have the advantage that Roy Hodgson has managed national teams before and has a good experience of tournaments. He also knows the English players well because he has managed here where all the players play.
"It is not unknown territory and you would say at the moment that England struggle more to find confidence and unity. If they can manage to do that, he can do very well."