Veteran midfielder insists he will never turn his back on Holland
By Gerrit van Leeuwen. Last Updated: June 20, 2012 2:40pm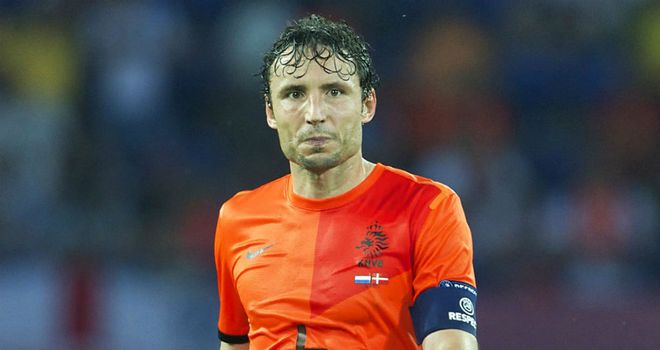 Mark van Bommel: Holland captain ready to pass the baton on to the new generation
Holland captain Mark van Bommel has stated he is ready to step aside for a new generation to flourish at international level.
The 35-year-old was part of the Dutch side that failed to make it past the group stages at Euro 2012 in Ukraine and Poland.
Now in the autumn of his glittering career, the combative force at the heart of Bert van Marwijk's team is ready to make way for fresh faces.
However, he insisted he is not retiring from international football and would answer any emergency calls from his country.
Circumstances
"I won't do that," Van Bommel told OnsOranje.nl about retiring from the national team.
"There might possibly be a time in the future when the coach may need me due to circumstances. If that situation arises, then I want to be there.
"I have always loved playing for the national team but now it's time for the talented, younger players.
"They are out there and now it's time for them to develop at the highest level."