Scot has been charged with returning Blackburn to the Premier League
Last Updated: June 20, 2012 2:41pm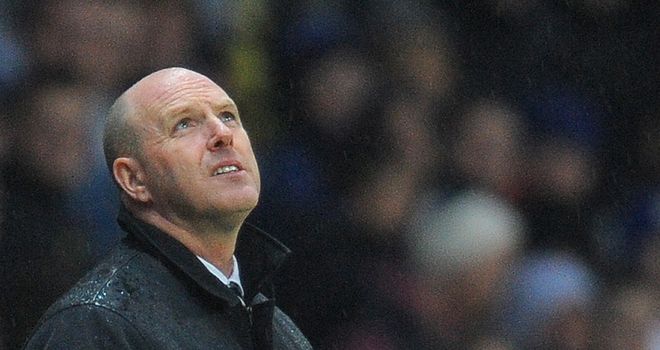 Steve Kean: The only way is up for the under-fire Blackburn Rovers boss who oversaw the club's relegation
Steve Kean's job at Blackburn Rovers appears to be safe after getting the backing of the club's new director of football Shebby Singh.
A dismal season that ended with relegation from the Premier League had left question marks over Kean's future.
But Singh insists that the Scot will remain in charge at Ewood Park and has been rewarded with significant funds to bring in new faces at the club as they aim to make a quick return to the top-flight.
Singh told
Sky Sports News
: "Steve has been in this sort of situation before in the Championship when he was at Fulham
and he got them promoted.
"We have got to evaluate situations as they come along rather than set a certain standard and say 'you have failed to meet that'.
"While not lowering our standards we need to look at the other qualities that Steve has got. Everybody starts with a clean slate but having said that everybody is on trial.
"There is more pressure [to return] than probably there was to stay in the Premier League to be honest.
"We have already discussed terms with a very important player in terms of the characteristics he can bring to the team and we are in discussions with another couple of players in striking positions to improve our striking options.
"As far as I am aware and as far as I know there are funds available to bring in the right sort of characters and the players with the right sort of characteristics for the team."