Greece boss says win gives hope in troubled times
Last Updated: June 16, 2012 11:15pm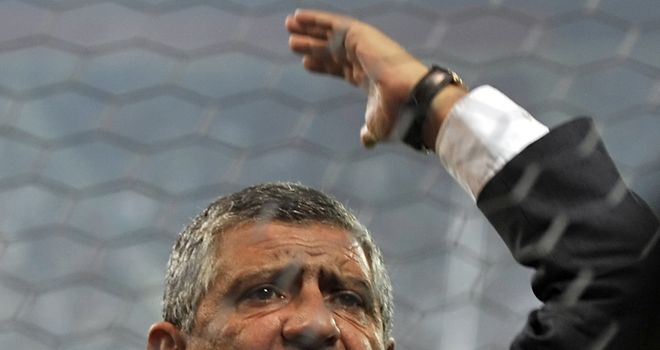 Fernando Santos: Says Greek history inspired his players to victory
Greece coach Fernando Santos has praised his players for giving hope to a troubled nation as they reached the quarter-finals of Euro 2012.
Giorgos Karagounis scored the only goal of the game as Greece shocked Group A rivals Russia, reaching the final eight along with the Czech Republic.
Santos
hopes the 1-0 win over a side tipped by many as tournament dark-horses will give a boost to a nation in financial and political crisis.
"We gave joy to all the Greeks, and that's great," Santos said.
Inspiring
"What inspires us is Greece's history. That inspires me a lot.
"The Greeks have great pride and they have earned respect from everyone. History democracy, science, values, it all started in Greece."
Karagounis will miss the quarter-final having picked up a harsh booking for diving, but he is concentrating on celebrating the famous victory.
"The moments are pure magic for all of us. This is a great night for all Greeks," Karagounis said.
"I thank God for living these moments. I cannot describe how I feel. It's so great."
Greece go into the quarter-finals where they could meet Germany in a politically-charged match amid their financial crisis.