Frenchman admits 'anything can happen' in transfer market
Last Updated: June 20, 2012 11:53am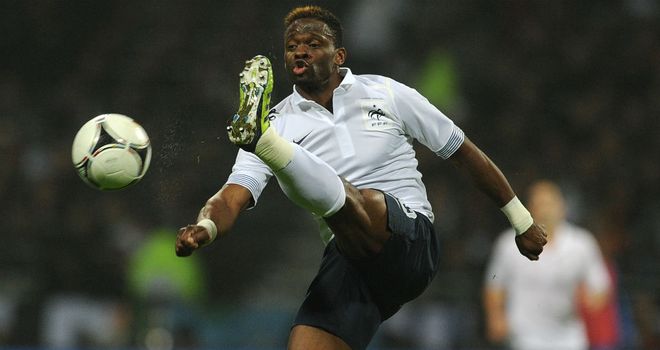 Louis Saha: A free agent after leaving Tottenham at the end of his short-term contract
Sunderland manager Martin O'Neill could now focus his search for a striker on Louis Saha after the Frenchman revealed he would think about a move to the Stadium of Light.
The 33-year-old is a free agent following the conclusion of his short-term contract at Tottenham and he has already been linked with West Ham.
But Sunderland
are also known to want a striker, especially with Nicklas Bendtner's loan from Arsenal
having come to an end in May, and in January they targeted Bolton's Kevin Davies.
Saha's
track record with injuries made some question the former Manchester United
and Fulham
player's move to Tottenham.
Options
But O'Neill is reported to be keen and Saha is himself not ruling out a switch to Wearside, as he said: "I would consider going to Sunderland.
"Anything can happen in the transfer market, though, it's always a tense time.
"It's all about making the right choices and the nice thing is to have options."
Saha's time at Tottenham ended in less than glowing fashion after he was criticised by Tottenham fans for using his Twitter account to congratulate Chelsea
on winning the UEFA Champions League.
The Stamford Bridge club's success meant Spurs failed to qualify for next season's competition despite finishing fourth in the 2011/12 Premier League.