Hodgson does not want youngster to be built up too soon
Last Updated: June 17, 2012 3:33pm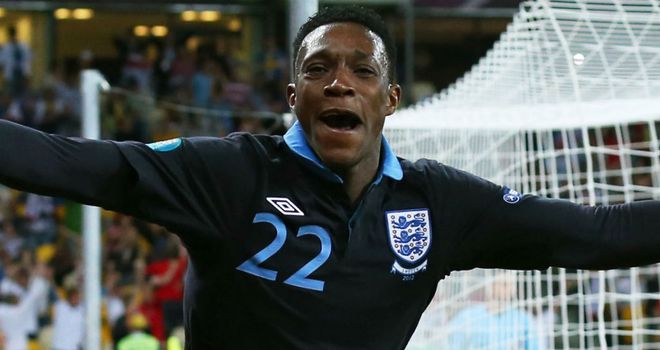 Danny Welbeck: Progressing well but Roy Hodgson says expectations should not be too high
England manager Roy Hodgson does not believe too much should be expected of Danny Welbeck at such an early stage in his career.
The Manchester United
striker grabbed the winning goal for England in Friday's game against Sweden
when he deftly turned home Theo Walcott's cross.
Sir Alex Ferguson
has been tipping Welbeck
for a bright future for some time and Hodgson is happy to see the 21-year-old receiving praise.
However, the Three Lions
boss has cautioned against expectations getting too high and says Welbeck should be allowed to keep developing.
"I would do well to encourage you not to put too much pressure on the lad," said Hodgson.
"He had a wonderful season with Manchester United and Sir Alex has high hopes for him.
Progress
"Before we start building him up to the skies to knock him down, we should remember he has a lot of time ahead of him.
"I am happy with the progress he is making.
"The fact is he has broken into a team like Manchester United, then got games in the national team when he could still play for the Under 21s."
While Welbeck is expected to retain his place in the England side for Tuesday's game against Ukraine, it would be no surprise if he was given a break by Hodgson at some stage in the future.
Sky Bet Odds
Bet now on England v Ukraine including Danny Welbeck to score a brace - 12/1 or Wayne Rooney & Danny Welbeck both score - 7/1.