Last Updated: June 21, 2012 4:04pm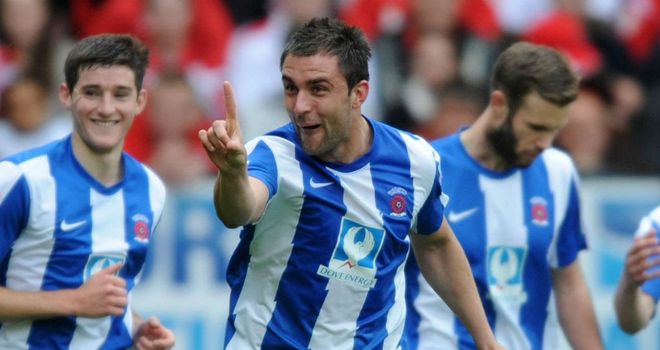 Pools: Signed youth-team pair
Youth-team duo Josh Rowbotham and Nathan Buddle have penned their first professional contracts with Hartlepool.
Midfielder Rowbotham, 18, has already made two first-team appearances for Pools, starting last season's goalless draw at Walsall in mid-March.
He told the club's official website: "I just want to try and get up there and try and get as many games under my belt as possible. Just being out there on the pitch makes you want to be there week in, week out, but you know it's not that easy.
"I have set a couple of targets for next year - I want to try and get five or more full games for the first team and be in the reserve-team squad every time they play."
After signing his deal, centre-back Buddle, 18, added: "I just want to have a solid season in the reserves and hopefully, if I do enough, try and get into the first team at some point and really try and impress.
"It's better for us this season with the seven subs allowed again because that gives an extra two spots for us to aim for and hopefully I could be involved in the squad at some point, that would be brilliant."