UEFA president warned about the possible racism in 2011
Last Updated: June 18, 2012 5:04pm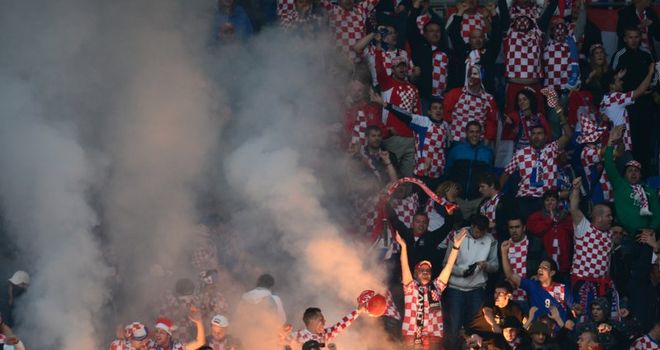 UEFA president Michel Platini is extremely disappointed with the Croatia fans who allegedly racially abused Italy's Mario Balotelli at Euro 2012.
Croatia's football federation is facing a possible stiff penalty after up to 500 fans were reported to have taunted Balotelli during last Thursday's match against Italy.
A photographer positioned in front of the fans at the stadium in Poznan also reported seeing a steward picking up a banana from the pitch.
Platini is far from impressed and having last year warned Croatia's
football authorities during a visit to the nation about the problem, the Frenchman feels let down.
"I'm not happy for Croatia. I was in Croatia a year ago and I'm not happy," said Platini.
"They have a good team which plays well, but it's unacceptable when you've got a hundred or so a***holes among the crowd."
Platini added: "They (the Croatian federation) knew (it could happen).
"Any form of racism is a problem. One case is too many."