Tractor Boys face tough first day trip to Blackburn
Last Updated: June 18, 2012 4:54pm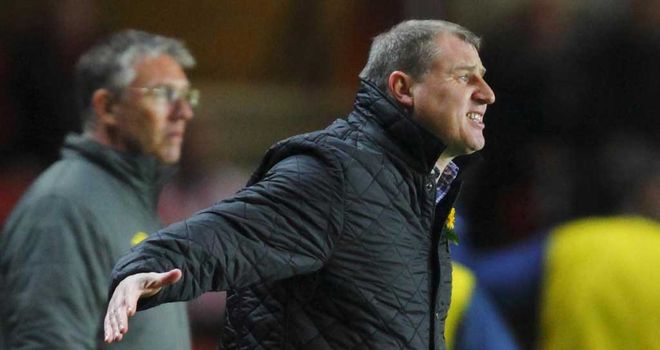 Paul Jewell: Insists that every game is a hard game in the Championship this season
Ipswich boss Paul Jewell admits his side face a tough challenge in the Championship next season given the quality of the teams entering the division.
The Tractor Boys face one last season's relegated Premier League sides, Blackburn Rovers, at Portman Road on August 18 before away trips to Watford and Blackpool the following week.
Rovers were relegated into the Championship along with Bolton Wanderers and Wolves while former Premier League sides Charlton and Sheffield Wednesday have come up from League One.
Jewell feels that the new entrants in the division make it more competitive than ever, with the majority of sides harbouring genuine ambitions for promotion.
Hard game
"It doesn't matter who you play on the first day of the season or last in this division, you know it's going to be a hard game," Jewell told the club's official website.
"There are plenty of big clubs in this division who will feel they have the stadium and facilities worthy of the Premier League and getting back to that level will be the aim.
"The Championship is one of the most competitive leagues in the game and I lost count how many times I said that anyone can beat anyone in this division.
"It will be just a tough next year, possibly even tougher. You've got Sheffield Wednesday coming up, who are a massive club. Huddersfield have shown their ambition and Charlton were playing in the Premier League not so long ago."