Toffees boss says he is dreaming of Champions League football
Last Updated: June 21, 2012 4:55pm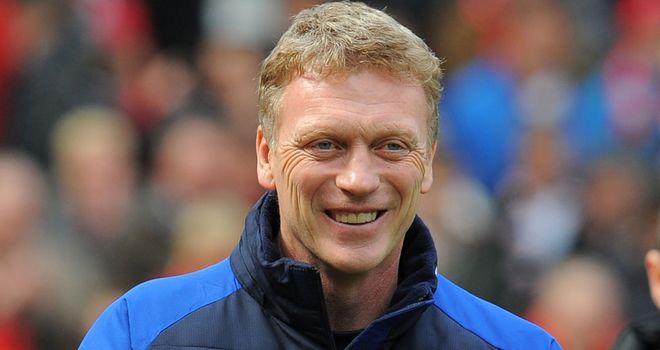 David Moyes: The Everton boss is eyeing potential signings at Euro 2012
Everton manager David Moyes insists there has not been any contact from Tottenham over the vacant manager's position at White Hart Lane.
The 49-year-old's name has been in the frame ever since Harry Redknapp left the North London club earlier this month.
Reports have recently linked former Chelsea boss Andre Villas-Boas and France coach Laurent Blanc to the position.
And the Scot says it is business as usual for him as he looks set to lead the Toffees into their eleventh Premier League campaign under his management.
No contact
"All I can say is there has been no contact from Spurs," he said. "There has been no contact and that is how it is. I'm the Everton manager.
"I'm planning, I'm out here (in Poland) having a look at players, talking to my own players and trying to get on with being manager of Everton.
"Behind the scenes me and Bill (Kenwright, the Everton chairman) are trying to get things moving along."
Moyes is in Poland and Ukraine eyeing potential signings ahead of the new season as he looks to target a place in Europe.
"We've now been out of Europe for the last two or three years. A club like Everton need European football," he told talkSPORT.
"It would be a dream to get back into the Champions League - it would be like back to winning the league again - but if it was Europa League we'd take it.
"The target is European football. Stoke and Newcastle have done it in recent seasons.
"At Everton we could make a difference with not too much money.
"I don't think at Everton we necessarily need £40-50 million to spend.
"Give us a bit of money, we will try and make it work, we will turn it around and keep it going.
Improving
"What the Everton supporters want is that opportunity to think there is a bit of hope, there is a chance that this is going to get better and keep improving.
"But it is getting harder because of the competition level and the money you have to spend to compete.
"Myself and Bill would love it if we could really have a go and catch some of the clubs above us."