Midfielder hoping to impress new boss
By Chris Galea. Last Updated: June 20, 2012 9:47pm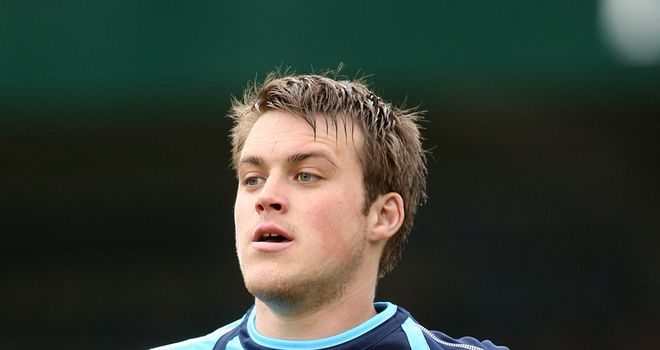 Scott Donnelly: Hoping for Swansea chance
Swansea midfielder Scott Donnelly hopes that the arrival of new manager Michael Laudrup will give him a chance to impress this summer.
The 24-year-old has made just two appearances for the Swans since joining from Aldershot in 2010, with his most recent outing almost 20 months ago.
Donnelly has been sidelined since December after suffering cruciate ligament damage whilst on loan at Wycombe, but he told Sky Sports that he is determined to force his way into the Dane's plans during pre-season.
"It has been nightmare six months for me, but I'm pretty much raring to go now and the knee feels absolutely great," he told Sky Sports.
"I'm just really looking forward to starting pre-season now and enjoying my football again.
"It is really important for me to do well in pre-season training because I need to prove my fitness to everyone and show that I'm physically fit enough to do full time training again.
"The new gaffer was an outstanding player in his own right and if he is even half as good as coach then it is going to be a world class environment to be in.
"Hopefully, his arrival will give me a clean slate to show what I can do, but that's only if I'm needed back at Swansea for pre-season.
"I've spoken to them a few times over the summer, but Brendan was in the process of moving toLiverpool,
so that delayed things at my end as well.
"I really want to give it a go under the new manager, as long as he wants me, so I'll probably find out next week whether I'm wanted back at Swansea for pre season training or not.
"I'd love to give it a good old go during the final year of my contract and I've always said that if Swansea wanted me then I'm fully committed to them, but I was also very grateful for them to let me go out on loan to Wycombe for the time that they did because it gave me the chance to get some games."