Last Updated: June 19, 2012 5:41pm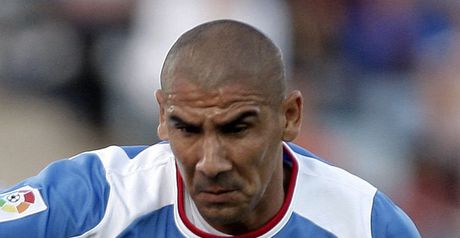 Daniel Diaz: Argentina international ready to lend his experience to Atletico
Argentina international is Atletico's third signing this summer
Atletico Madrid are poised to sign defender Daniel Diaz from Getafe on a two-year deal, subject to him passing a medical.
The 33-year-old has been at Getafe for the last five seasons but is now ready for a new challenge in his career.
Atletico's sports director Jose Luiz Caminero believes Diaz's experience will enhance the young players in the squad.
"He is a player with great personality and a tremendous winning character," he said.
"We expect him to bring his knowledge and experience to the defence and to help his younger colleagues develop."
Diaz will become their third signing of the summer if the deal goes through after Uruguay forward Cristian Rodriguez and Turkey midfielder Emre Belozoglu joined earlier this summer.