Italian skipper confident his side will make it into quarter-finals
Last Updated: June 15, 2012 4:35pm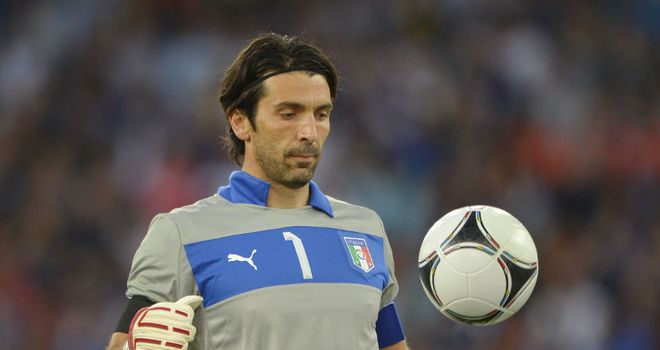 Gianluigi Buffon: Confident that Italy will progress despite two drawn games
Gianluigi Buffon wants his Italian side to be more "cynical" in their bid to progress to the knockout stages of Euro 2012.
The Azzurri have twice failed to hold on to a lead in the tournament so far, and as a result even a win against the Republic of Ireland on Monday may not be enough.
A superb free-kick from Andrea Pirlo gave Italy a deserved lead over Croatia in Poznan on Thursday, but they allowed Slaven Bilic's side back into the game after half-time, with Mario Mandzukic slamming the equaliser in off the post.
"Against Croatia, the performance was there and so was our will to win," Buffon declared.
"In the first half we could have done better considering the chances we had to score, but we also have to take into account that we faced a strong side.
Disappointed
"We are disappointed with the draw. We played very well in defence despite conceding a goal. We paid the price for one of the few chances they created.
"We need to be more cynical. In games that are level, such as this one, we cannot give anything away."
Italy must beat Ireland on Monday to retain any hope of moving into the knockout stages, and Buffon is hopeful over his side's prospects despite their frustrating start to Euro 2012.
He added, "It depends on us and I am confident that a win against Ireland will be enough to progress."