Striker confident Lambert can turn club's fortunes around
Last Updated: June 23, 2012 12:20pm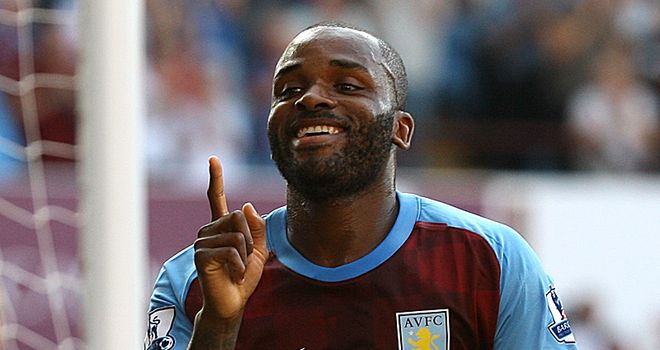 Darren Bent: Backing Paul Lambert and Aston Villa's youngsters to shine in 2012/13
Darren Bent believes Aston Villa are 'going places' under Paul Lambert, with the club's crop of promising youngsters set to lead the charge.
Villa underachieved massively under Alex McLeish
last season, with a forgettable campaign seeing them dragged into a Premier League basement battle.
The struggles of others ultimately saw them safe, but McLeish paid the price with his job.
Villa have turned to Lambert to help steady the ship, with the former Norwich boss considered to be the ideal candidate to turn their fortunes around.
England international Bent
is buying into the belief, with the striker convinced that 2012/13 will see Villa playing to their potential.
He said: "We have some good youngsters coming through and this year is their chance to shine.
"With one or two additions he (Lambert) brings in, it could be a really good year for us.
Experience
"Last season some of the youngsters had to come in and play five or six games straight off and they had never done that before.
"But they are a season on now and know what to expect from the Premier League.
"This season they will really shine and I really think Villa is going places."
Bent, who struggled with injury last season and eventually required ankle surgery, believes Villa need to add if they are to steer clear of trouble this term - with the club yet to cover the loss of Ashley Young
and Stewart Downing
in 2011.
He added: "Sometimes you are running around and not really getting a touch or the chances you want.
"You can't let players like Ashley Young go, Stewart Downing go and not really replace them."