Fate of Rangers 'newco' rests in the hands of their SPL rivals
Last Updated: June 18, 2012 6:19pm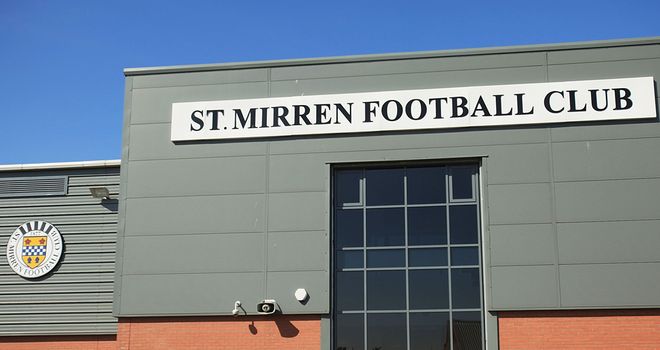 St Mirren: The club's directors are adamant they will act in the best interest of their club
St Mirren have announced they will examine all the facts before casting their vote on whether to accept Rangers 'newco' into the Scottish Premier League.
The new club has been formed after the liquidation of Rangers
and is owned by Charles Green, but their immediate future remains unclear.
However, the other 11 SPL clubs will now decide on July 4th whether to accept this new club into the league or not.
A statement of the club's
official website
read: "The board of directors as well as all other St Mirren
supporters totally understands the sense of injustice felt at this time instigated by the way in which another club in our league has conducted their affairs.
Appraisal
"Once all the facts are available to the board of directors, they shall take any decisions that are required, in the best interests of St Mirren Football Club only as their guiding line.
"The Scottish football authorities and commercial partners, over which we have limited control, have many decisions to make prior to our board making any valued appraisal.
"The board have a responsibility to make the correct decision for St Mirren Football Club and as directors of the company; they have done so over a long period of time, this policy shall continue during this difficult period for Scottish Football."