Over-enthusiastic supporter could see FPF fined
Last Updated: June 23, 2012 12:59pm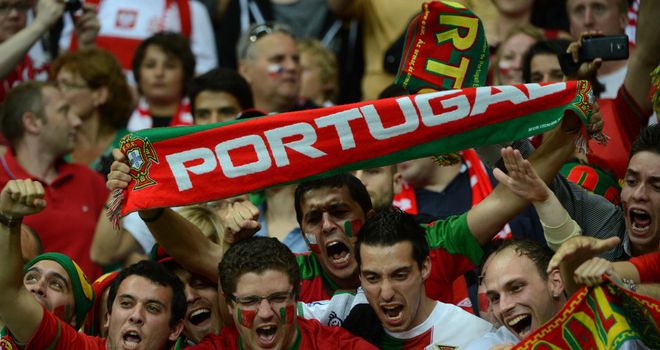 Portugal supporters saw their side edge out the Czech Republic to reach the semi-finals of Euro 2012
The Portuguese Football Federation faces disciplinary action from UEFA after a fan tried to get on the pitch during their Euro 2012 quarter-final clash with the Czech Republic.
European football's governing body have made the Portuguese authorities aware that they are looking into the matter.
UEFA have launched proceedings against the FPF for 'the inappropriate behaviour of their supporters - attempted invasion of the field of play by a fan'.
The case will be heard on Monday.
Portugal supporters had plenty to cheer against the Czechs, as they secured a 1-0 win in Warsaw to book a semi-final berth.
Cristiano Ronaldo netted the only goal of the game and they will now play the winners of Saturday's quarter-final between Spain and France in the last four.