Sports minister expects FA chief to resign
Last Updated: June 18, 2012 5:21pm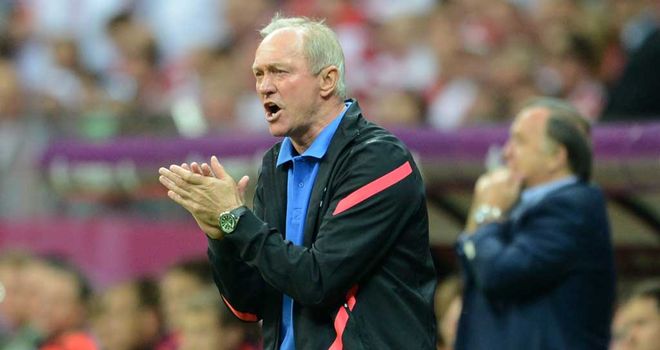 Franciszek Smuda: Calls for head of Poland's FA to follow coach through exit door
Sports minister Joanna Mucha wants the head of the Poland FA to resign after the national side failed to reach the knock-out stages of Euro 2012.
The Polish press turned on Grzegorz Lato, who has been head of the PZPN since 2008, after the 1-0 defeat to the Czech Republic.
But it now seems the tenure of the former international, who won the World Cup Golden Shoe in 1974, could end when he faces the press on Tuesday.
He would follow the coach, Franciszek Smuda, who quit in the immediate aftermath of Poland's elimination, and Mucha says it is something she expects to happen.
She said: "President Lato declared a while ago that if the national team lost, he would submit his resignation. I hope he keeps his word.
"Important changes are really necessary at the PZPN. I hope such changes will take place."