Investigation into alleged match-fixing is on-going
Last Updated: June 18, 2012 3:17pm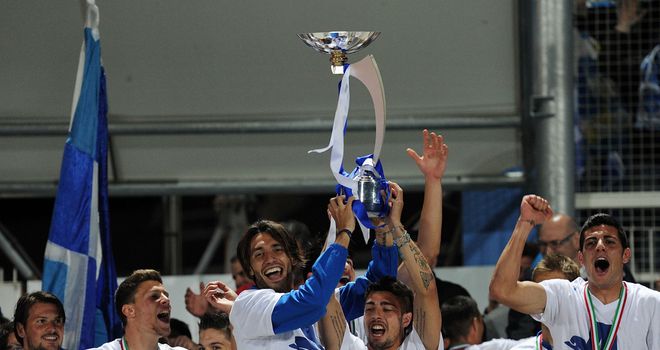 Pescara: One of a number of Italian clubs and individuals who have been punished for their role in alleged match-fixing
Newly promoted Pescara are among a number of Italian clubs who have been deducted points for their involvement in alleged match-fixing.
An investigation by the Disciplinary Committee of the Italian Football Federation (FIGC), labelled 'Last Bet', has already issued 72 rulings on guilty clubs and individuals.
The inquiry focused on 33 games over the last two seasons in Serie B and the Coppa Italia, though no Serie A games were investigated.
Among the other clubs punished are Atalanta, who have been docked two points and fined 25,000 euros.
Novara, who were relegated to Serie B last month, have been handed a four-point deduction and fined 35,000 euros while fellow second tier side Reggina will also begin the campaign on minus four points.
Serie A side Siena and newly-promoted Sampdoria have both been fined 50,000 euros.
Serie B
The allegations for Atalanta, Novara and Siena stem from when they played in Serie B in past seasons.
Former Inter Milan and Parma defender Luigi Sartor, Piacenza's Mario Cassano, Ravenna's Alessandro Zamperini and Nicola Santoni have all been banned for five years.
Ex-AC Milan midfielder Tomas Locatelli has received a two-year ban along with former Atalanta captain Cristiano Doni.
Former Fiorentina midfielder Alberto Santana has been banned for three years while ex-Inter Milan and Torino striker Nicola Ventola has received a six-month suspension.
The investigation is ongoing and more punishments are expected in the coming months.