Government continue boycott due to human rights concerns
Last Updated: June 20, 2012 8:04pm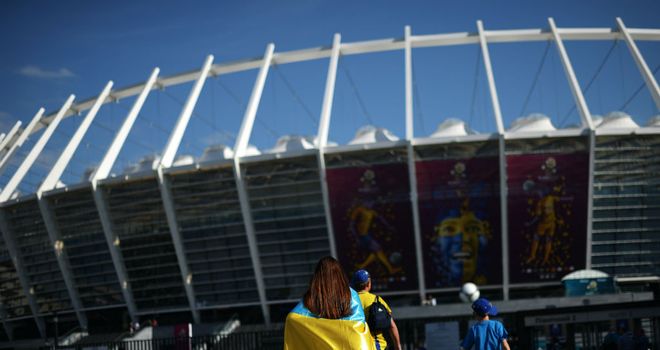 The government will continue their boycott of England's Euro 2012 games after confirming they will not send any ministers to watch Sunday's quarter-final against Italy in Kiev.
Ministers stayed away from England's Group D games due to concerns over human rights in Ukraine following criticism of the treatment of jailed opposition leader Yulia Tymoshenko.
Asked if any ministers would attend England's last-eight match, a spokeswoman for Prime Minister David Cameron said: "No. They're not.
"It reflects ministers' busy schedules ahead of the Olympics and widespread concerns about selective justice and the rule of law in Ukraine."
Should England beat Italy and progress to the semi-finals they would play in the Polish capital Warsaw.
Cameron's spokeswoman said: "If they make it and obviously we hope they do, and that game would not be in the Ukraine, then we would expect a minister to go."
She declined to comment on what would happen if England should reach the final, to be played in Kiev on July 1st.
Congratulations
Cameron sent a message of congratulations to England following their victory over Ukraine which sent them through to the knock-out stages.
The Prime Minister, who was at the G20 summit in Los Cabos, Mexico, but said he managed to follow the game during the leaders' lunch, said: "My message (to the team) is congratulations. I think they have shown incredible pluck and courage in the way they have fought this campaign so far and it is great they are going through from the group round undefeated.
"From what I saw it was a very good team effort and I wish them well for the next round and the game against Italy."
Mr Cameron famously voiced support for goalline technology after Frank Lampard's goal-that-never-was against Germany at the 2010 World Cup.
Following Ukraine's appeals on Tuesday night, he said: "I will have to reflect a bit further, but don't expect an immediate U-turn."