West Brom striker Ireland could not make an impression at Euros
Last Updated: June 20, 2012 3:12pm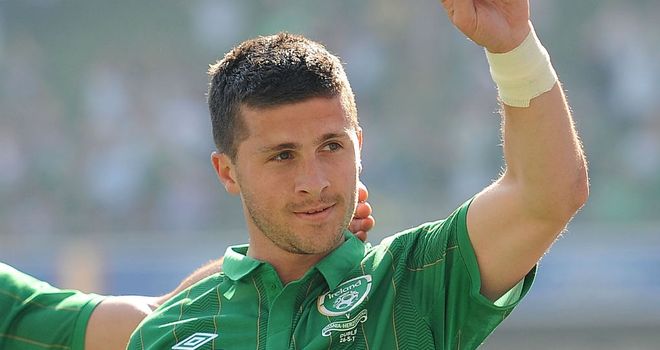 Shane Long: West Brom striker mulls over disappointing show for the Irish at Euros
Republic of Ireland striker Shane Long says his abiding memory from Euro 2012 will be one of frustration.
Long
endured a staccato season for the Baggies last year due to a series of injuries, but still managed to win a place in Giovanni Trapattoni's squad for the showpiece event.
His disappointment, however, at the end of the competition was twofold as he played just 40 minutes of the tournament and saw his country lose all three of their matches.
Having qualified for their first European Championship in 24 years, expectation had been high but in a group consisting of Spain, Croatia
and Italy, the Irish were found wanting.
Expectations
"It's been tough, because we came out here with high expectations and we believed in ourselves," Long told the Birmingham Mail.
"I think the first game was big for us, against Croatia. I think we needed a result there and we just weren't lucky on the night.
"I don't think we did too many things wrong, it just didn't go right for us. Obviously Spain are the best team in the world and they showed that against us with a 4-0 victory.
"But we always faced an uphill battle after the loss to Croatia. Even though we gave it our all against Spain, it was not enough."
Ireland will now have to regroup quickly and prepare for their qualifying campaign for the World Cup 2014 which starts in September, but they leave the Euros with a huge sense of loss.
"It's very disappointing because we worked very hard to get here and then for it all to go down the pan like that is not nice," added Long.
"It's just frustrating waiting six months for it to come and, after four or five days, it's all out of your hands. It's a bit of a kick in the teeth."