Marchisio confident of a Spain victory over Croatia
Last Updated: June 16, 2012 6:38pm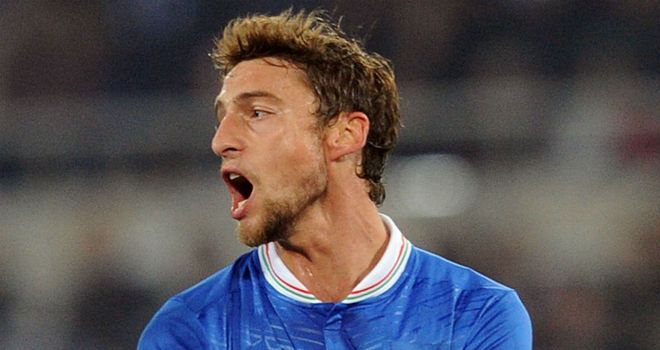 Claudio Marchisio: Midfielder confident of Spanish favour
Italy midfielder Claudio Marchisio believes Spain will beat Croatia to help his side qualify for the knockout stages of Euro 2012.
The Italians ideally need one side or the other to prevail in Gdansk. A scoreless or 1-1 draw would leave Italy needing to boost their goal difference against Ireland, whilst a 2-2 draw or higher would eliminate the Azzurri.
But Marchisio is confident that the defending champions will overcome Croatia,
meaning that victory over the Irish in Poznan will see Italy qualify for the quarter-finals.
Believe
He said: "We believe, we have to believe otherwise there wouldn't even be any point in playing.
"Croatia are a very good team but I think Spain are the favourites.They're clearly better, even though Croatia have quality in midfield with Modric and hard-working forwards."
But whilst their fate could be sealed elsewhere, the 26-year-old Juventus
man is determined to focus on getting the result they need against Ireland.
Real
He said: "We have to try to do what we did in the first half (against Croatia), that was the real Italy.
"We have to do that for the whole 90 minutes without thinking about what is happening in the other game.
"It's true against Croatia we missed an opportunity but it's not up to us to decide what to change."