Canaries boss looking forward to going back to two former clubs
Last Updated: June 18, 2012 5:09pm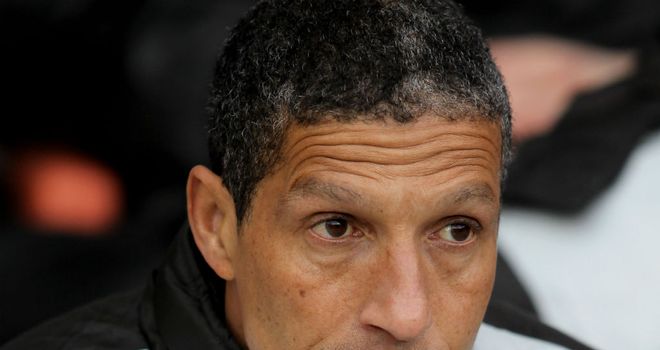 Chris Hughton: Looking forward to facing Fulham on the opening weekend
Chris Hughton is already looking forward to Norwich City's Premier League campaign following the release of the 2012/13 fixtures.
The 53-year-old took over the reins at Carrow Road at the beginning of June after Paul Lambert
left the club for Aston Villa.
Hughton signed a three-year contract and now he is licking his lips in anticipation of taking on Fulham on the opening weekend.
The former Republic of Ireland
international carved out a reputation for attacking football at bothNewcastle
and Birmingham and Canaries fans will be hoping to see more of the same next season.
Norwich travel to Craven Cottage on Saturday 18th August, before taking on Queen Park Rangers
at home a week later.
And Hughton told the club's official website: "Generally you'd like a home tie on the first day of the season, I think most people would, but we do have a couple of home games in pre-season for the supporters to be there.
"I'm sure they will be in fantastic voice at Fulham, then of course we're at home to QPR.
"I think overall it's a fairly even spread of fixtures. There is always going to be run of games that are quite hard but I think overall it's quite even.
"We've got Chelsea
on December 26th and Manchester City
on December 29th. The minus is of course that it's two very difficult games on the bounce, but on the plus side it's two home games for our supporters, and it means that around Christmas time they don't need to travel as far."
Special
Hughton is also looking forward to going back to two of his former clubs in September as they face Tottenham on September 1st and Newcastle on September 22nd.
"It will be special going to Newcastle and Spurs. I don't like to harp on about it too much because it's not about me, it's about the team and what's good for the team, but yes there is no doubt that those two games have a little bit more meaning to me personally," he added.
"It'll be a tough game with Newcastle, after what they showed last season. They certainly won't be letting up, as it was a marvellous season.
"Knowing the club, and knowing the manager, they will be desperate to replicate that once again.
"I am aware that going to Newcastle was a difficult game last season, and I think for anybody going there this season will be equally as difficult.
"It's a tough one, but on a personal note I'm looking forward to it, as I am with Tottenham. I have been back to Tottenham as a coach with Newcastle, not as a manager, so that's one I'm looking forward to, as I'm sure Norwich fans are after the great result there last season."