Italian club keen to keep strong squad for European challenge
Last Updated: June 11, 2012 6:15pm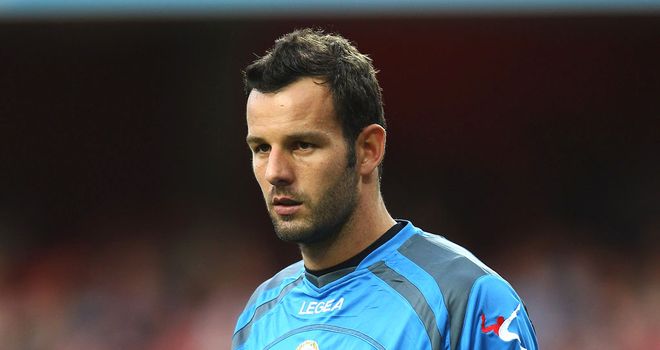 Samir Handanovic: Will not be leaving Udinese, according to the club's transfer consultant
Udinese are unlikely to sell goalkeeper Samir Handanovic despite reports linking the player with a move to Inter Milan.
The Bianconeri are expected to sell a number of key players this summer, including Mauricio Isla
and Kwadwo Asamoah
toJuventus.
But 27-year-old Slovenia international Handanovic
will not be among those leaving Stadio Friuli, with the club playing in Europe once again next season.
"Handanovic will stay where he is," said Udinese's
transfer consultant, Stefano Antonelli.
"Udinese, as has often occurred over the last few years, will be fighting on three fronts and they need a well-built squad."
Udinese finished third in Serie A last season so will play in the UEFA Champions League
if they win their preliminary tie.