Midfielder confident Leeds can prosper under Warnock
Last Updated: June 23, 2012 5:02pm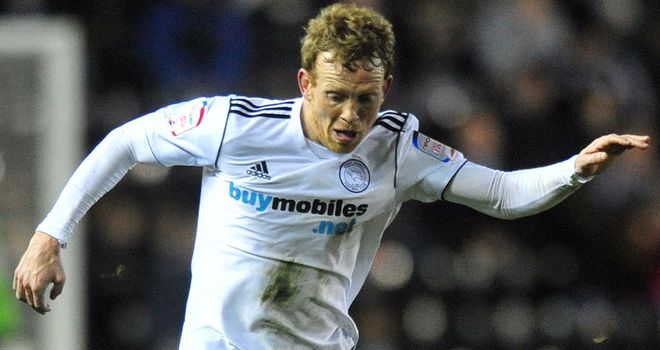 Paul Green: Thrilled to have joined Leeds and has set his sights on promotion
New signing Paul Green hopes to help Leeds earn promotion to the Premier League after agreeing a move from Derby.
Green,
who has been away with the Republic of Ireland
squad at Euro 2012, will head to Elland Road on a two-year deal at the start of next month when his contract at Derby expires.
He insists it was an easy decision to head to Leeds on a free transfer and is confident they can challenge for a top-two spot in the Championship.
"Near the end of the season when you're out of contract people get interested and when I found out Leeds were it was nice to come and have a look around and see the manager and hear what his aspirations were for the club," Green, 29, told the club's official website.
No convincing
"I came to look at the facilities and he (manager Neil Warnock
) told me what he wanted to do, and I wanted to be a part of it.
"I didn't need any convincing. You only have to look at what he's done with other clubs to get them to the Premier League so I'm really looking forward to it and it's great to be here.
"There were a few (interested clubs) in the pipeline but this is a massive club and they are looking to get into the Premier League, which is what I'm looking to do.
"This club needs to be in the Premier League and with the way the manager is speaking that's what he wants to do this year, so I'm happy to be a part of that."