'Club 12' to take Rangers' place on Monday's publication
Last Updated: June 17, 2012 3:29pm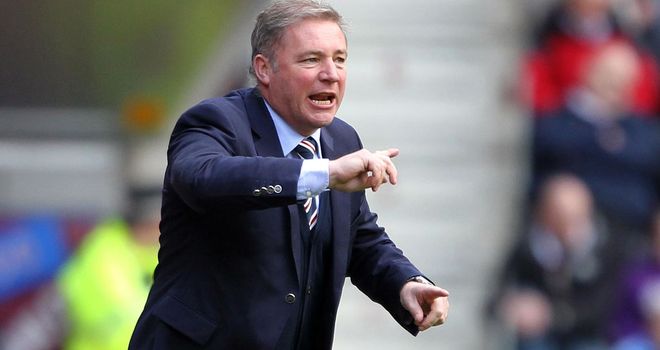 The Rangers Football Club will take the place of 'Club 12' if their transfer of SPL shares is successful
Rangers will not be included in next season's list of Scottish Premier League fixtures when they are announced on Monday.
'Club 12' will take their place on the publication as the future ofRangers
remains uncertain following the news this week that they had been pushed towards liquidation.
With the process ongoing, the punishment for Rangers being liquidated and the establishment of a newco Rangers is still to be determined and they could yet be demoted from the SPL to the Scottish Football League.
It remains uncertain if Dunfermline, relegated from the SPL last term, or Dundee, runners-up to promotedRoss County
in the First Division, would occupy the 'Club 12' slot should Rangers be denied a place in the competition.
"The SPL are replacing Rangers with 'Club 12' in the official list of fixtures for the 2012-13 season which are released on Monday morning," read a statement on Rangers' official website.
"The governing body is sticking to the schedule of announcing the matches as planned but have taken the Ibrox men out of the list after the developments of last week which saw Rangers FC change ownership under a newco scenario.
Eight votes needed
"The Sevco consortium headed by Charles Green completed the purchase of the club and its assets last week when HMRC refused to support an exit from administration through CVA.
"They are now seeking to transfer the SPL share from the old company - Rangers Football Club plc - to the new company, The Rangers Football Club.
"All 12 member clubs need to vote on this application and eight votes are required for Rangers to be playing SPL football next season.
"A date for this vote has yet to be set so the SPL have decided to use 'Club 12' in their list of fixtures in order to cover all eventualities.
"If the transfer of the SPL share is successful then Rangers will assume the 'Club 12' fixtures."