Schurrle and Reus comment on team leak
Last Updated: June 23, 2012 1:35pm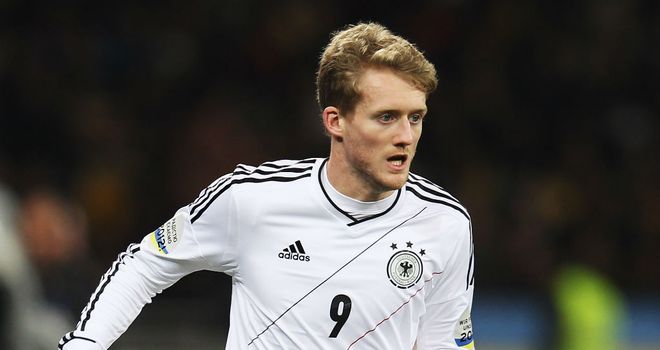 Andre Schurrle: Has admitted that Joachim Low spoke to players about team leak
Andre Schurrle has revealed that Joachim Low was not happy to find out that his team news had been leaked to the German media ahead of Friday's quarter-final against Greece.
Low decided to make changes to his forward line for the clash in Gdansk and bring in Schurrle, Miroslav Klose and Marco Reus for Mario Gomez, Lukas Podolski and Thomas Muller.
The selection will not have come as a major surprise to Greece, though, after being reported in the press several hours before kick-off.
Low's starting XI for each of the group games was also leaked, and Schurrle says the manager is determined to unearth the mole.
"It is unfortunate that this has happened because at 1400 (local time) all the German media knew. There must be a leak," said Schurrle.
Drawback
"It is true that the coach talked to us about it and he was not happy.
"I do not think it is someone from the team because I cannot imagine it being someone from the team."
Reus, who scored Germany's final goal in a dominant performance, admitted that the leak had not really benefited Greece.
He said: "I do not know who the mole is but in the end I don't think it was a drawback for us."