Last Updated: June 18, 2012 2:47pm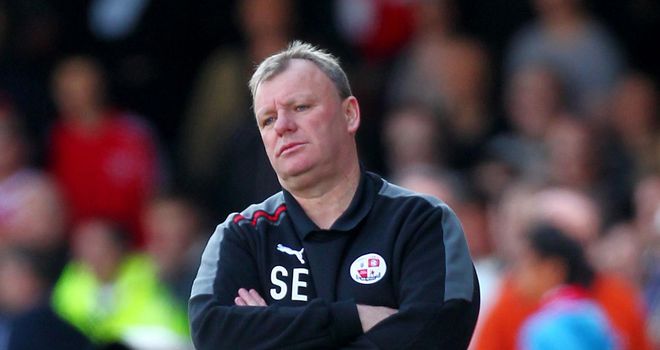 Evans: More players will leave club
Rotherham manager Steve Evans has confirmed there could be more exits from his playing squad as he rebuilds his team for the new season.
Evans
has already wielded the axe this summer, releasing seven at the end of last summer and agreeing the cancellation of Troy Brown and Michael Raynes' contracts.
And it is unlikely the 49-year-old will stop there.
"I have met with two further players and told them that game time at first team level this season may be very limited for them at Rotherham United,
" he said. "I also have to meet with a third player this coming week and have a similar conversation.
"These discussions are never easy but all the lads prefer honesty. I know for a fact that the two players I told last week that they can move on appreciated me telling them what the situation was.
"These lads are good players and there should be interest in them, but sometimes that takes time so let us see what happens."