Millers building a new team for tilt at play-offs next season
Last Updated: June 17, 2012 4:29pm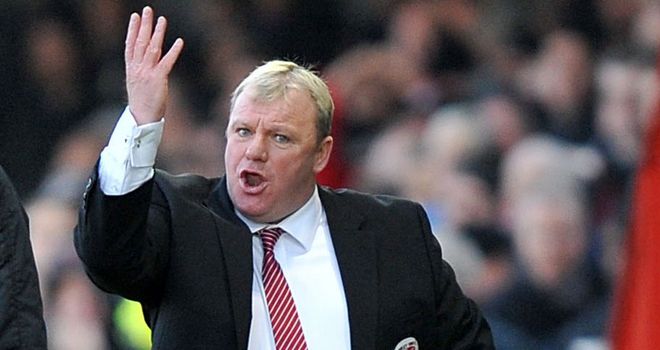 Steve Evans: Reinforcing his squad ahead of the new season with several signings
Rotherham manager Steve Evans is closing in on what he describes as an "exciting winger" as his recruitment drive continues.
The Millers boss has been busy over the close season and has already drafted in seven players to reinforce his squad ahead of the new campaign.
Evans, however, is keen to bring in another three players, with Rotherham linked with Carlisle winger Jon-Paul McGovern and it appears they could be close to landing their mystery target.
Exciting
"Today, I am meeting a very exciting winger for what will be my fourth meeting with the lad," he told the club's official website.
"Paul Douglas, our chief operating officer, has been brilliant and got this deal very close to happening; and hopefully we can seal this lad within the next 24 hours.
"He has been taken around the stadium and the training ground and he is really excited by it all, but he is really sought after by a few clubs."
Evans is hopeful one last conversation with the target can persuade him to ignore his other suitors and help the Millers mount a play-off charge in the new season, after finishing 10th last term.
"We know the kid is in the final hours before he makes a decision," he added.
"I have asked him to meet me again so that I can remind him of what we are trying to achieve at Rotherham United and how he could play a part in that."