Defeats mean Ireland are the first nation to be knocked out
Last Updated: June 16, 2012 7:16pm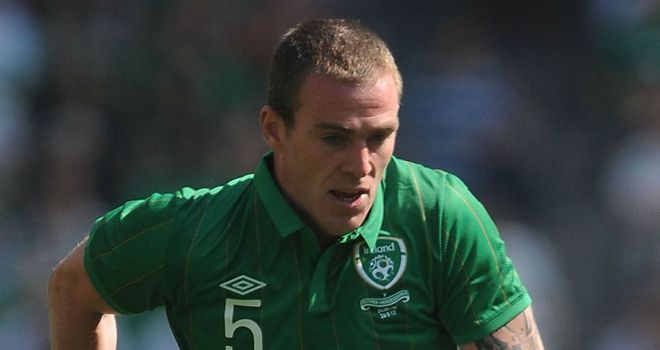 Richard Dunne: Left heartbroken by early Euro 2012 exit
Richard Dunne has revealed his disappointment with the Republic of Ireland's Euro 2012 campaign, admitting he is heartbroken to be knocked out so early.
Ireland lost both of their Group C games, including a 4-0 mauling from World champions Spain marking their heaviest defeat since 1971.
Ireland are the first nation to be knocked out of the tournament, something Dunne
reveals has devastated the whole squad.
"We're fans as well," Dunne said.
"We wanted to do well but it's been very difficult for us. The disappointment is massive.
Heartbreaking
"It's heartbreaking. It's your dream to play in championships and do well and be brilliant but it's just not happened for us. So, it's heartbreaking."
Ireland came into the tournament having conceded just three in 14 games but both Croatia
and Spain netted in the opening five minutes, and again just moments after half-time.
As a result, Dunne knows Ireland must tighten it up at the back.
"We've lost two, we don't want to lose three. The focus is on the Italy match now. Monday night is all we're worried about," he said.
Ireland's final Group C game is against Italy on Monday and Dunne is eager to restore some lost Irish pride.
"We've been beaten by better teams and hopefully on Monday night we can do our thing and stamp our authority on the game.
"We're going to win," he added.