Last Updated: June 11, 2012 5:06pm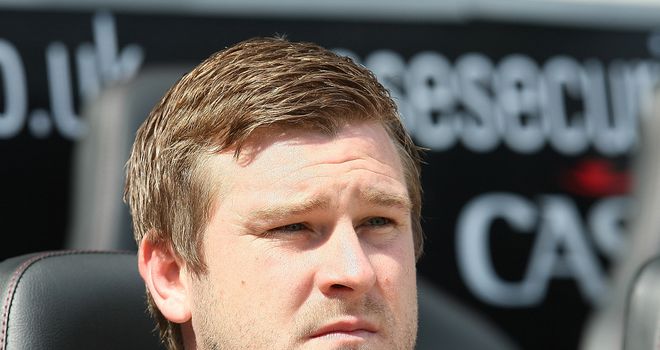 Robinson: Eager to recruit
Manager Karl Robinson is eyeing as many as five new players this summer to turn MK Dons into automatic promotion winners.
The Milton Keynes club have been beaten in the League One play-offs three times in the past four seasons, most recently losing to Huddersfield in the semi-finals.
Robinson has vowed to keep every member of the 2011/12 squad and wants to supplement that group with a handful of new additions.
"The message from me is that I don't want any player to leave, nobody is for sale and we want to buy and bring in players to add to the quality that we have got," Robinson told the club's official website. "We have added to the quality of the backroom staff and now we want to add to the players too.
"Ideally we would bring in around four or five players, across different areas as well. I think in midfield we are as good as you are going to get, but I want a bigger squad so we have a few more options next season.
"If an opportunity arises in the loan window for a player I think will suit the qualities of this team I am not going to say no because I have had my fingers burnt in the past. By hook or by crook I just want the best team possible available for us to get automatic promotion."