Last Updated: June 19, 2012 6:22pm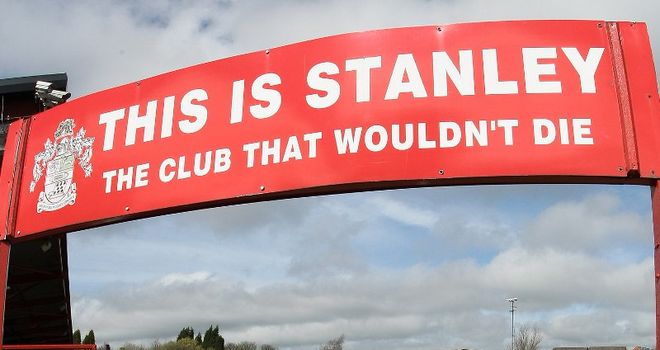 Crown Ground: New faces at the top
Accrington chairman Peter Marsden has announced the appointment of 13 more directors onto the club's new-look board.
Marsden and his existing directors David Lloyd
and Peter Shaw are joined by a diverse group, ranging from Rio-based businessman Philip Carruthers to former directors Bill Holden, Geoff Heap and Jim Kenyon.
Current chief executive Rob Heys moves to the post of managing director and Joe Cirino fills the new role of fan director.
Marsden is in talks with three more potential board members, while former Stanley player Mike Ferguson and ex-Yes rocker Jon Anderson have been appointed as club ambassadors.
"These changes have been foreshadowed for a little while and represent another step towards the safeguarding of our future by providing a diverse and professional board of committed directors who all have the interests of the club at heart," Marsden told Stanley's official website.
"As I am sure everyone will agree, these are all very positive developments. Indeed our recent history may be regarded as the blueprint for other community clubs. It is evidence of how everyone on the Board sees themselves as a temporary custodian of the club. All small cogs in a big wheel."